Company Overview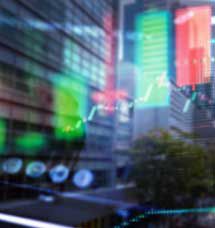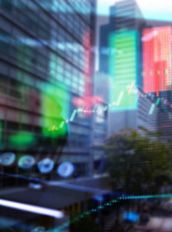 Bajaj Finserv Ltd, an unregistered Core Investment Company (CIC) under Core Investment Companies (Reserve Bank) Direction, 2016, as amended, is one of India's leading promoters of financial services.

Everyday, Bajaj Finserv serves crores of people, enabling them to meet their life's goals through simple financial solutions, enriching the lives of communities and creating value for shareholders. Bajaj Finserv's suite of financial solutions includes savings products, consumer and commercial loans, mortgages, auto financing, securities brokerage services, general and life insurance, and investments.
Bajaj Finserv is focused on continuous innovation through smart use of technology, data and analytics to drive seamless, simplified and personalized experiences for its customers.
Bajaj Finserv holds 52.45% stake in Bajaj Finance Ltd., a listed non-bank with the strategy and structure of a bank. It holds 74% stake each in Bajaj Allianz General Insurance Company Ltd. and Bajaj Allianz Life Insurance Company Ltd.
Subsidiaries of Bajaj Finance Ltd. include Bajaj Housing Finance Ltd., offering a range of housing finance solutions, and Bajaj Financial Securities Ltd, an all-in-one digital platform combining demat, broking and margin trade financing for retail and HNI clients on a predominantly B2C platform.
Bajaj Finserv holds an 80.13% stake in Bajaj Finserv Direct Limited, a diversified financial services and e-commerce open architecture marketplace for loans, cards, insurance, investments, payments and lifestyle products.
Bajaj Finserv's wholly owned subsidiaries include Bajaj Finserv Health Ltd., Bajaj Finserv Ventures Ltd., Bajaj Finserv Asset Management Ltd., and Bajaj Finserv Mutual Fund Trustee Ltd.
Both BFS and BFL are included in the benchmark BSE Sensex and Nifty 50 index of large cap stocks.
Bajaj Finserv is committed to driving equitable and inclusive opportunities for children and youth through its social impact initiatives. Its social responsibility programmes in the areas of health, education, protection, skilling and inclusion for people with disability (PwD) are life-transformative and aimed at solving the most pressing issues of society. So far, Bajaj Finserv and its group of companies have touched over 2 million lives through 200+ partner-implemented programmes across the country. The company's flagship self-implemented programme, BEYOND, is aimed at enabling graduates from small towns secure employment in the financial services industry.
Our Legacy: The Bajaj Group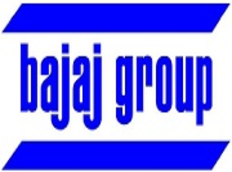 The Bajaj Group was founded by renowned Gandhian, Late Shri Jamnalal Bajaj in 1926. Shri Jamnalal Bajaj was a visionary and philanthropist and one of the distinguished patriarchs of the freedom struggle. He firmly believed that the 'common good was more important than individual gain'.
His philosophy has been deeply imbibed and successfully taken forward by his sons, Shri Kamalnayan Bajaj and Shri Ramkrishna Bajaj, and promptly adopted by Shri Rahul Bajaj. Built on core Gandhian values, the Bajaj Group has a legacy to be truly proud of.
The Group engages in several industries, including automobiles, finance, home appliances, lighting, iron & steel, insurance, and travel.
The Group comprises 40 companies, and its flagship company Bajaj Auto is the world's fourth largest two- and three-wheeler manufacturer.
Some noteworthy group companies are Bajaj Finserv, Bajaj Finance, Bajaj Consumer Care, Bajaj Energy, Bajaj Electricals, Bajaj Ventures, Bajaj Hindusthan, and Bajaj Holdings & Investment.
Each operating company carries the Bajaj brand, which embraces decades of commitment to business ethics, integrity, and the highest standards of fiduciary responsibility.
Our Founding Father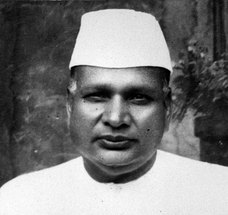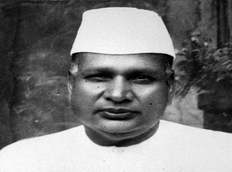 Shri Jamnalal Bajaj (4 November 1889 – 11 February 1942) was an industrialist, philanthropist, and freedom fighter.
He was born to Kaniram and Birdibai in a small village Kashi-Ka-Bas in the Sikar district. Later, Seth Bachhraj and his wife Sadibai adopted him as their grandson.
Under Seth Bachhraj, Jamnalalji got involved in the family business and acquired the know-how of being a tradesman. He created the foundation for the Bajaj Group of Industries in 1926.
He was a close associate and follower of Mahatma Gandhi, who was known to have adopted him as his fifth son. Jamnalalji was intrigued by Gandhiji's way of life, his philosophy of non-violence, and his commitment to the underprivileged.
In 1920, Jamnalalji was elected chairman of the reception committee for the Nagpur Session of the Indian National Congress. In 1921, he gave up the title of Rai Bahadur conferred on him by the British government and joined the Non-Cooperation Movement.

In 1923, he participated in the Flag Satyagraha, defying a ban on flying the National Flag in Nagpur, and was detained by British forces, which earned him national admiration. Later, he was selected to serve on the Congress Working Committee, and in 1933, he became the body's treasurer.

He spearheaded various movements in support of khadi, rural development, upliftment of backward classes, national unity, and much more under the ambit of the national movement.
Numerous organisations in India bear his name in honour of his achievements, notably the Jamnalal Bajaj Institute of Management Studies. The Jamnalal Bajaj Award, established in 1978, is given away each year on his birth anniversary. His ethics and commitment to fair business practices and social responsibility still run strong in the DNA of the Bajaj Group.
The Architect of the Bajaj Group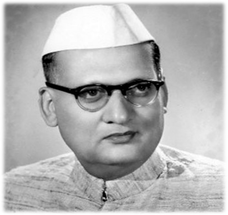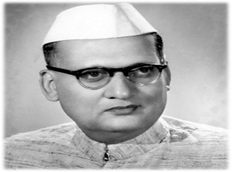 Shri Kamalnayan Bajaj (23 January 1915 – 1 May 1972), the eldest son of Shri Jamnalal Bajaj started shouldering family responsibilities from an early age. To assist his father with his business and humanitarian activities, Kamalnayan returned to India after completing his education at the University of Cambridge in England.
The country and its entrepreneurs encountered several difficulties from the 1940s to the early 1970s, including shortages of food, power, raw resources, technology, foreign exchange, and the establishment of the License Raj. Unfazed, Kamalnayan Bajaj quietly got to work. In 1942, the Bajaj Group had a revenue of approximately Rs. 1 crore, less than 200 employees, a handful of ginning and pressing mills, and a fistful of debts.
His first act was to pay off the debts. During the partition, the Group lost almost one-third of its assets. He started afresh. Over the next three decades, he built sixteen factories and acquired five. By 1965, the Bajaj Group was the 19th largest business entity in the country. He also expanded to new territories and scaled the Bajaj Group to fit into the Nehruvian vision of a modern, cosmopolitan, and industrial India.
Today its market cap is approximately Rs. 1,30,000 crores, with a pre-tax profit of over Rs. 8,000 crores. Bajaj Auto is the world's third-largest motorcycle manufacturer. The Bajaj Allianz Insurance Companies, and Bajaj Finance Limited, a consumer and SME finance company, are leaders in their respective fields.
More importantly, Kamalnayan Bajaj built solid foundations by ingraining ethics and values within the business. It is a legacy that his successors treasure and a deserving homage to the Bajaj Group's architect.
Our Journey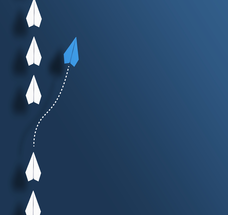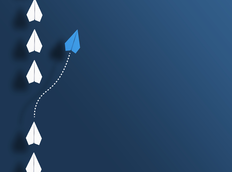 In 2007, Bajaj Finserv Limited was formed after our demerger from Bajaj Auto Limited as a separate entity to focus on the Group's financial services businesses.

In 2008, the completion of the demerger enabled us to unlock value in the high-growth business of insurance, finance, and wind power. At that time, we had a 41% shareholding in Bajaj Auto Finance and 74% shareholding in two insurance joint-ventures with Allianz SE, namely, Bajaj Allianz General Insurance Company, launched in 2000, and Bajaj Allianz Life Insurance Company, in 2001. Bajaj Housing Finance, a 100% subsidiary of Bajaj Finance, originated in the same year.
We unveiled a new brand identity to reflect our focus on the financial services business in 2010. We also established our headquarters in Viman Nagar. Bajaj Auto Finance became a subsidiary and was renamed Bajaj Finance Limited. Bajaj Financial Securities, a 100% subsidiary of Bajaj Finance, was also incorporated in the same year.
We completed a 1:10 rights issue of Rs. 940 crores at Rs. 650 per share* in 2012 and found a place in Forbes Super 50 Companies 2018. The same year we set up Bajaj Finserv Direct and were enlisted in Nifty Fifty.
In 2020 and 2021, we had some significant milestones starting with our induction into S&P BSE Sensex. We also launched a health-tech venture named Bajaj Finserv Health. In 2021, Bajaj Finserv Ventures and Bajaj Finserv Asset Management came into existence.
In 2022, we unveiled 'BEYOND', a new brand identity for our flagship employability initiative. We also received the in-principle SEBI approval for setting up a mutual fund business. The same year we completed the stock split of our equity shares in the ratio of 5:1 and bonus issue of equity shares in 1:1.
*pre-split and pre-bonus
Awards and Accolades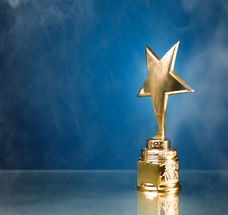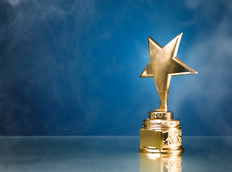 It is gratifying that our endeavours to enhance the lives of our employees and customers are recognised. With a strong emphasis on growth, innovation, and well-being, we strive to become an organisation that exceeds consumer expectations by making every interaction seamless. It is also our employees who translate our brand vision into reality. We support a collaborative, high-performing culture where everyone has an equal chance to be their best. Being acknowledged as a great workplace fills us with a sense of pride.